PROGRESS AND PERSPECTIVE
---
---
INTRODUCTION
Forests exhibit distinct vertical stratification, geographical variation, biological diversity, and are dynamic systems. To disentangle and understand these complex features, managers and scientists rely on efficient and reliable assessments of forest resources across spatial scales. The availability of dense time series data from the Sentinel satellites on the one hand and 3D data on the other open up new monitoring perspectives. 3D forest observations include those from terrestrial, mobile, UAV, and satellite platforms. Meanwhile, the information that can be extracted is still limited and not yet adequately accurate for many research and management needs. Further development is required to improve the accuracy and reliability of the mensuration and the attributes estimated from these new technologies.
---
STATE OF KNOWLEDGE & RESEARCH TOPICS
On the scale of large area monitoring with satellite data, current Earth observation (EO) missions such as the Sentinels acquire vast volume of data, e.g. for Sentinel-1 and 2 a new image every 5 days every place on earth. By taking orbit overlaps into account, the time between consecutive images of the same region is reduced even further. Through high-quality georeferencing, it is possible to create consistent time series of satellite data making near real time applications and time series based classifications at a high spatial detail possible. Challenges can be found in the seasonality of the forests, irregularly missing due to clouds or shadows or image artefacts. Also, big data applications and the use of artificial intelligence for dealing with these vast amounts of data are currently in the focus of the research community.
On the scale of detailed monitoring, LiDAR systems play a significant role. They are employed from different platforms such as terrestrial scanners, handheld devices, drones, aerial surveys and even from space (GEDI, ICESAT-2). Their fusion and combination with other data sets are current research topics of high relevance to local applications and also for the generation of reference data for multiple other uses. Using deep learing technology not only on image data, but on 3D point clouds is another important research issue.
---
WORKSHOPS AND SIG ACTIVITIES
We plan to have up to two workshops in the next years. Depending on the further development of the pandemic and the related restrictions, both workshops in presence or as online event are possible. These workshops will be organized back-to-back with other events, such as the Earsel symposia, an IUFRO meeting or another forest and/or remote sensing related event.
PREVIOUS WORKSHOPS
Prague, Czech Republic (2-3 June, 2011)
1st EARSeL SIG Forestry workshop: Operational remote sensing in forest management – GRSS | IEEE | Geoscience & Remote Sensing Society
Warsaw, Poland (17-18 June, 2014)
2nd EARSel SIG Forestry workshop: Remote Sensing for forestry applications

---
NEWS
Call for contributions to Special Issue (SI) of Remote Sensing (ISSN 2072-4292, IF 4.848), entitled "Forest Disturbance Monitoring Using Satellite Remote Sensing".

I would like to invite you to contribute an article to the Special Issue. For more information on the issue, please visit the Special Issue website.

Papers may be submitted from now until 31 August 2022. Submitted papers should not be under consideration for publication elsewhere. All submissions will be subject to peer review. We encourage authors to send a short abstract or tentative title to the Editorial Office in advance (bommie.xiong@mdpi.com).

Early-bird discounts on the artilce processing charge (APC) are foreseen for manuscripts that receive no reject reports during the peer-review process.
For more information on manuscript preparation and related matters, please see the instructions for authors.
Guest Editors:

Dr. Jörg Haarpaintner
NORCE-Norwegian Research Centre AS, NORCE Climate, P.O. Box 6434, N-9294 Tromsø. Norway
–
Dr. Manuela Hirschmugl
Institute of Geography and Regional Sciences, University of Graz, 8010 Graz, Austria
& Joanneum Research Forschungsgesellschaft mbH, 8010 Graz, Austria
–
Dr. Johannes Reiche
Laboratory of Geo-Information Science and Remote Sensing, Wageningen University, 6708 PB Wageningen, The Netherlands
–
Mr. Janik Deutscher
Joanneum Research Forschungsgesellschaft mbH, 8010 Graz, Austria
---
Contact
Ass.-Prof. Dr. Manuela Hirschmugl
University of Graz/Department of Geography and Regional Sciences
Heinrichstraße 36
AUT-8010 Graz
Joanneum Research Forschungsgesellschaft mbH
Steyrergasse 17
AUT-8010 Graz
phone: +43 (0)316 380 – 5148
e-mail: manuela.hirschmugl@uni-graz.at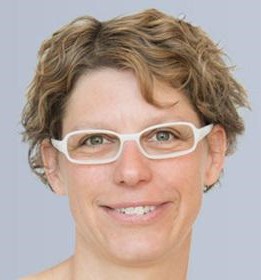 Prof. Dr. Piotr Wezyk
University of Agriculture in Krakow/Department of Forest Resource
Management
al. 29 Listopada 46
POL-31-425 Kraków

phone: +48 12 6625082
e-mail: piotr.wezyk@urk.edu.pl